Chris and Adam are a team at Colliers Canada, a commercial real estate firm. Working out of the Toronto West office space we are experts specializing in Landlord Representation for the GTA (Greater Toronto Area).
We have assembled a highly collaborative team of specialists that ensures ALL of our clients' needs are not only met but exceeded. 

Benefit from our best-in-class marketing capabilities that generate maximum exposure for your property.  Colliers proprietary database identifies highly qualified buyers and our extensive industry relationships will connect you with the top real estate decision-makers to derive maximum value for your asset.
Experience what makes us different.
Our team is focused on Acquisition, Disposition and Landlord Listing services.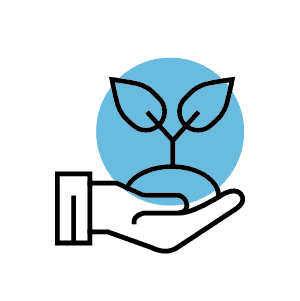 LANDLORD LISTING SERVICES
We work to understand your short- and long-term objectives for ownership and develop a leasing strategy.
By bringing together the right tenant mix with the right terms, while minimizing exposure and vacancies we can achieve the maximum return on investment. Our approach includes a comprehensive assessment of the property so that it's positioned with the greatest market appeal.
 How do we do it? Our approach includes a comprehensive assessment of the property to identify the competitive advantages and address opportunities for improvement so that it's positioned with the greatest market appeal. We build a customized go-to-market strategy for each property to meet and exceed business objectives.  Colliers' provides best-in-class marketing tools to generate strong prospects all the while keeping you, our client, in the loop the entire way.
Additional Services Include:
Asset Resolution
Dispositions & Subleases
Lease Negotiation & Renewal
Build-to-Suit
Employee Surveys
Space Expansion & Consolidation
Business Unit Analysis & Workplace
In-Depth Location Analysis
Supplier/ Employee Mapping
Construction & Maintenance Supervision
Lease & Operation Cost Audits
Sustainable Building Practice (LEED Certification, BOMA BEST)
Market Analysis
We identify competitive advantages and opportunities for improvement. 
Go-To-Market Strategy
We create a specific go-to market strategy tailored to your business needs.
Marketing Tools
We apply best-in-class marketing tools to segmented target groups, generating strong interest and feedback.
ACQUISITION & DISPOSITION
We  know our clients' needs rapidly change from acquisition to ownership to disposition, and we keep pace. We adapt to your requirements for value, security and speed, and collaborate across service lines to achieve your goals. 
If you're in the market to expand your portfolio or strategically dispose of an asset, we have the expertise to help.
We see beyond bricks and mortar to analyze how property acquisition, ownership and disposition can accelerate the success of your financial portfolio. We work with you to preserve confidentiality, minimize disruption to tenants and prevent surprises in the due diligence process.
We will help you identify and secure the product that will deliver the desired returns.  The combination of our experience and local real estate expertise, means our elite team works together to exceed expectations in each and every acquisition, disposition and financing assignment.
Additional Services Include:
Investment Sales

Debt Placement

Equity Capital Raising

Market Value Opinions

Acquisition Advisory

Transaction Management

Valuation/ Appraisal Services
Acquisition
We identify and evaluate assets that best complement the existing portfolio, property performance requirements, income goals and risk profile.
Disposition
When your portfolio's goals call for disposition, we provide the market-based context for both pricing expectations and a customized marketing strategy.
TENANT REPRESENTATION
Leases are often landmarks in the lifetime of a business, marking a specific investment of time and resources in your building's physical space, which will have a long-term impact on your business.
We work to understand your business strategy, competitors, and industry drivers that can influence your choice of space— its location, functionality, flexibility and cost.
Fill out the form below to reach out to a member of our team. We would love to hear from you!