Chris + Adam are a team at Colliers Canada, a commercial real estate firm.  We are trusted advisors for all your leasing needs across the GTA West suburban markets of Etobicoke, Mississauga, Oakville and Burlington. 
We have assembled a highly collaborative team of specialists that ensures all of our clients' needs are not only met but exceeded.
From start to finish our team provides practical guidance and real solutions to close the deal on time, on budget and with long-term success top-of-mind.  Our knowledge of the office market enables us to provide our clients with valuable insights. We identify issues early on and formulate a strategic plan to minimize your risk.
Generating

New Ideas. Solving

Big Problems
Lease Transactions made Last year
Our

process will get you to market faster, is more detailed and delivers results.

We are the only dedicated landlord advisory team in the Greater Toronto Area, with over 30+ years of combined negotiating experience on behalf of landlords.  During that time we have developed a proprietary process that sets our team apart, and delivers proven results time and again for our clients. Each member of our highly specialized team plays an important role ensuring a successful execution. 

How do we do it? Our approach includes landlord friendly listing agreements clearly outlining the goals of each party.  A marketing strategy, implemented for each and every listing to ensure consistent quality.   We work to understand your short- and long- term objectives and develop a leasing strategy with a clear message demonstrating how the vacancy will be filled. We conduct proper professional tours, and implement Colliers' best-in-class technology that allows us to track prospects ensuring seamless follow-up, transparency and detailed reporting to keep you in the loop the entire way.  Each deal is concluded with a savvy follow-up and thank-you to the tenant.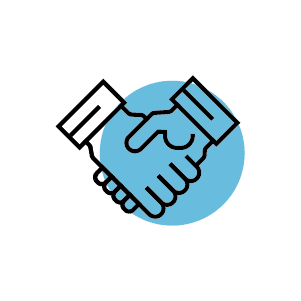 Leases are often landmarks in the lifetime of a business.  We work to understand your needs– for location, functionality, flexibility and cost.
Our focus is on your success, lowering your real estate costs and risks while maximizing workplace flexibility and productivity.  Experience meets execution as we guide you through the selection process. Our market knowledge provides forward-looking analysis to help you take advantage of trends and providing in-depth analysis of market conditions to ensure you make the best possible choice for your organization. We offer a single point of accountability to identify potential hurdles and avoid top tenant mistakes to keep your relocation or renewal process on target with minimal disruption to your business and productivity.
Office Space Leasing is more than a box where you do business. The lease is often the second-greatest expenditure for a business after payroll, so it must be more than a cost center—we strive to make your real estate a competitive advantage.
Acquisition & Disposition
Our clients' needs rapidly change from

acquisition

to ownership to

disposition

, and we keep pace.
We adapt to your requirements for value, security and speed, and collaborate across service lines to achieve your goals. If you're in the market to expand your portfolio or strategically dispose of an asset, we have the expertise to help.
We see beyond bricks and mortar to analyze how property acquisition, ownership and disposition can accelerate the success of your financial portfolio. We work with you to preserve confidentiality, minimize disruption to tenants and prevent surprises in the due diligence process.
We will help you identify and secure the product that will deliver the desired returns.  The combination of our experience and local real estate expertise, means our elite team works together to exceed expectations in each and every acquisition, disposition and financing assignment.
Questions? We have answers. Fill out the form below and a member of our team will be in touch.