GTA WEST
MARKET AT A GLANCE
At the beginning of this quarter the GTA West Office Market was riding a positive wave of momentum in Q1 2020. Tour velocity was high across all market nodes with a good mix of both large and small tenants. Groups such as Pepsi, Infosys, Guidewire and Boehringer are all examples of tenants over 40,000 SF that were actively looking for office space. Interest was also seen from the co-working industry looking to expand into the suburbs as newcomers such as Venture-X and Zemlar Offices were very active. The positive velocity and recently announced lease transactions (McKesson/PetSmart etc.) continued to push the GTA West into a Landlord's market.
The sudden arrival of the COVID-19 pandemic at the end of Q1 2020 into Q2 2020 has brought the GTA West leasing market to a halt. It is still too early to predict the full effects of the COVID-19 pandemic moving forward however, it is possible that there will be an increase in the amount of sublease space available in the next few months, placing pressure on Landlords from an asking Net Rent perspective.
The biggest challenge will inevitably be in finding a balance for the Landlord community to prepare buildings for employees to return to work. The entire Chris & Adam team has been following changes to the market very closely and will continue to do so to ensure that you are equipped with timely insights and the knowledge necessary to move forward in your business decisions as the GTA West Office market continues to evolve.
IMPACTS OF COVID-19 ON THE GTA WEST MARKET
Uncertainty due to COVID-19 has made it difficult to predict the future of the GTA West Market, however, our team has maintained close relationships with Landlords to be able to provide you with a unique offering of knowledge and insights on the current market trends.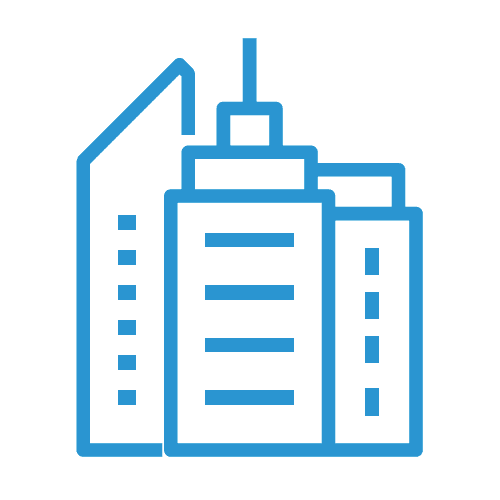 MODEL SUITES
Before COVID-19 we noticed a trend (in certain sub-markets) that there is a lack of move-in ready space. With construction on hold during COVID-19 we see this trend of lack of quality model suites continuing. The Landlords with move-in ready model suite space are at an advantage for leasing out their available office space.
How to build a model suite? Check out Carttera's 1919 Minnesota Court's model suite virtual tour here. At the time of planning there were zero model suites in the 4,000-6,000 SF range in Class A buildings in Meadowvale.
LEVERAGING PROPTECH
With a limited velocity for tours during the COVID-19 pandemic we see an opportunity to leverage PropTech to continue to market available space. We see Walkthruit as a good platform to use to show an animated virtual tour of how space can look beyond its current state. Walkthruit can even tailor leaseholds to the building standard and incorporate realistic views. Here's an example of a planned model suite we used Walkthruit for at Nicola Wealth's 25 Watline Avenue.
Fill out the form below to get in touch with us.